道行墨西哥 – Daoism in Mexico
Patrick Liu, Chairman of the German Daoist Association, Headmaster of Wudang Pai Germany and Founder of the Wudang Pai Daoist Association in Mexico, together with Liu Wenzhuo, Vice-President of the German Daoist Association, Tea-Biologist, traditional Musician and Artist, came across the ocean to teach Daoism and daoist culture in Mexico for the first time.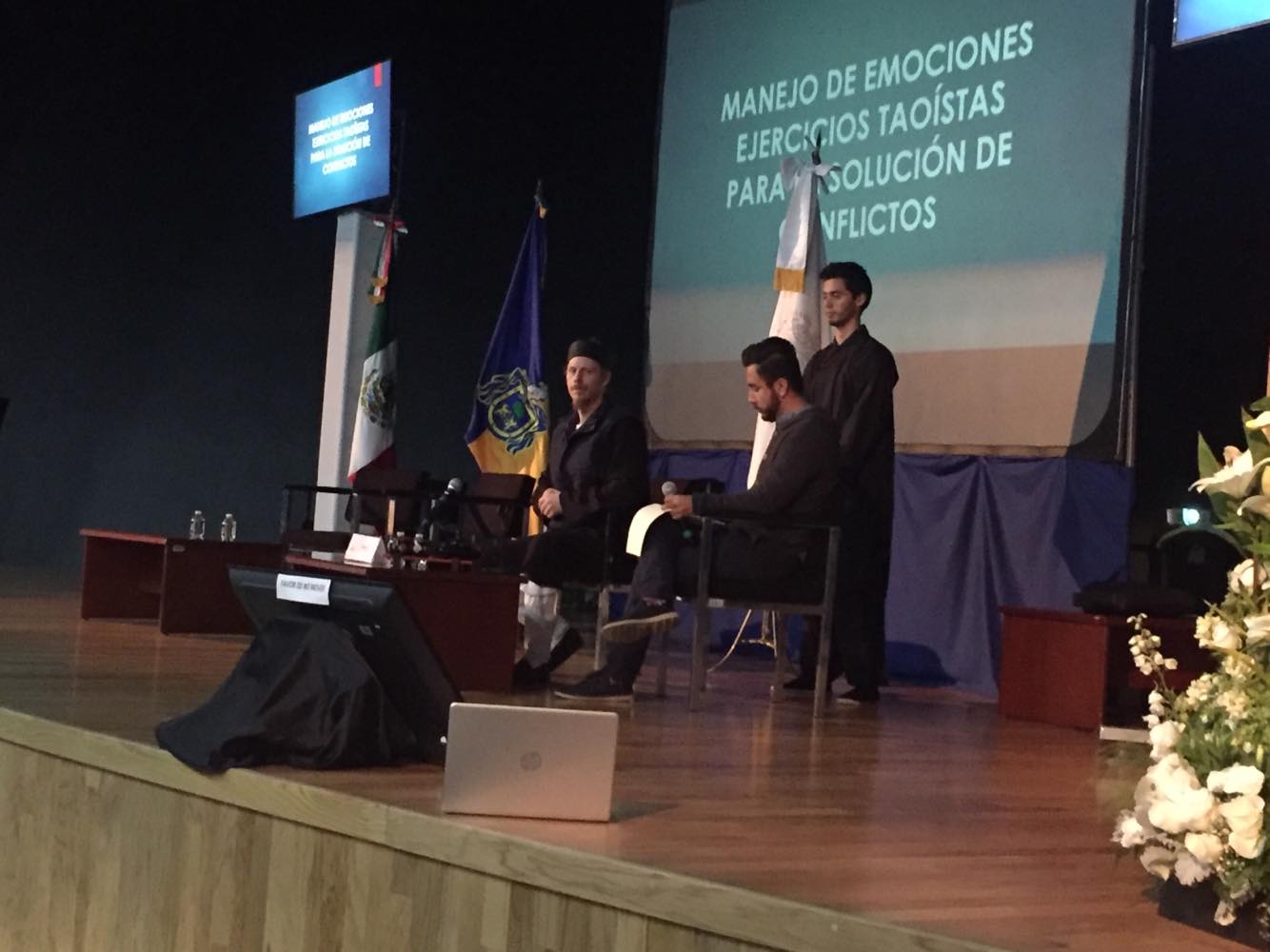 Master Liu gave speaches and trainings in several local schools and institutions, followed by conferences at the Department of Justice and the University of GDL. The audience and students could understand his teachings of Daoism and Dao practice in daily life, because he talks in a clear and understanding way, without mystifying the actual practice. "Everyone can learn and practice it", he says, "there is no Secret, just the regular practice will lead to realization." His mission is to spread Daoism around the world. Make the teachings of Dao available to the seeking beeings in the west.
The inauguration of the Wudang Pai Daoist Association Mexico
and Opening of the Wudang Daoist Center in Guadalajara was a historical event.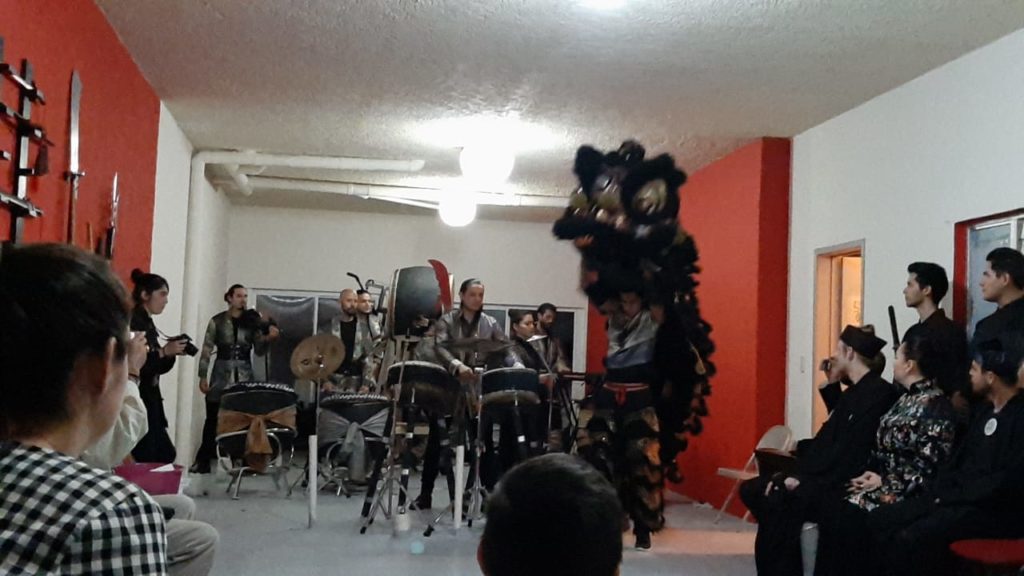 We are happy about the many Guests came to the opening of the Daoist Center for Martial Arts, Healthspractices, Daoist Culture and Traditional Daoist Healingmethods (TDH) in GDL. A big thanks to Monika Monet and her team, performing a traditional Lion Dance and a great Martial Arts and Drum performances. And a special thanks to our VIP Guests Maestra Magdalena, the political adviser of the Confederation of Associations of China and Chief of the Assistant-Department for Administration of Justice in GDL; and Joel Juan Qui, Professor of classical Music, Compositor and Cultural Director of Confederation of Associations of China in GDL.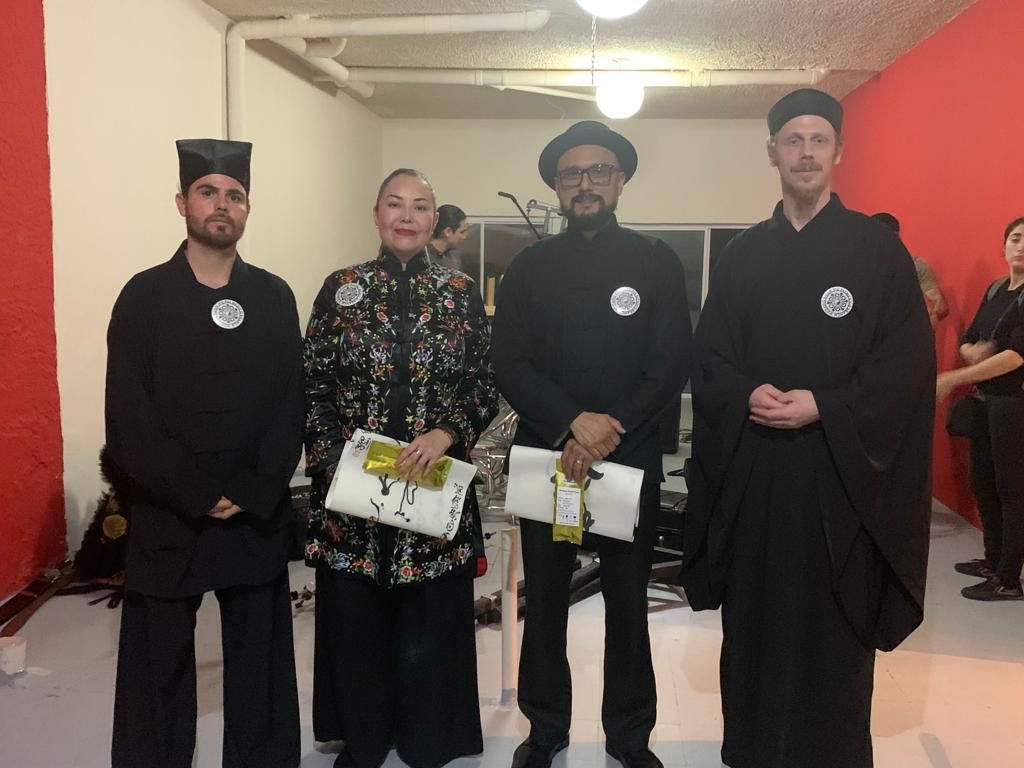 Very honored about the great wishes we received from all around the world. The Wudang Daoist Center in GDL welcomes everyone interested in Daoist Culture and Martial and Healths arts.
The Masters of Internal Arts Retreat
was hold in a Sports-Resort outside of Guadalajara. Master Liu taught Wudang 5 Animals Qi Gong, Dao Yin Shu, internal practices and introduced the students to daoist basics and the history of Daoism.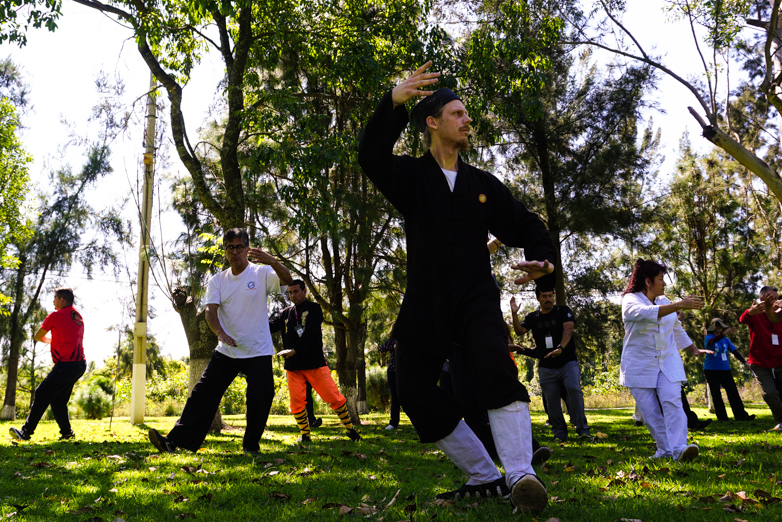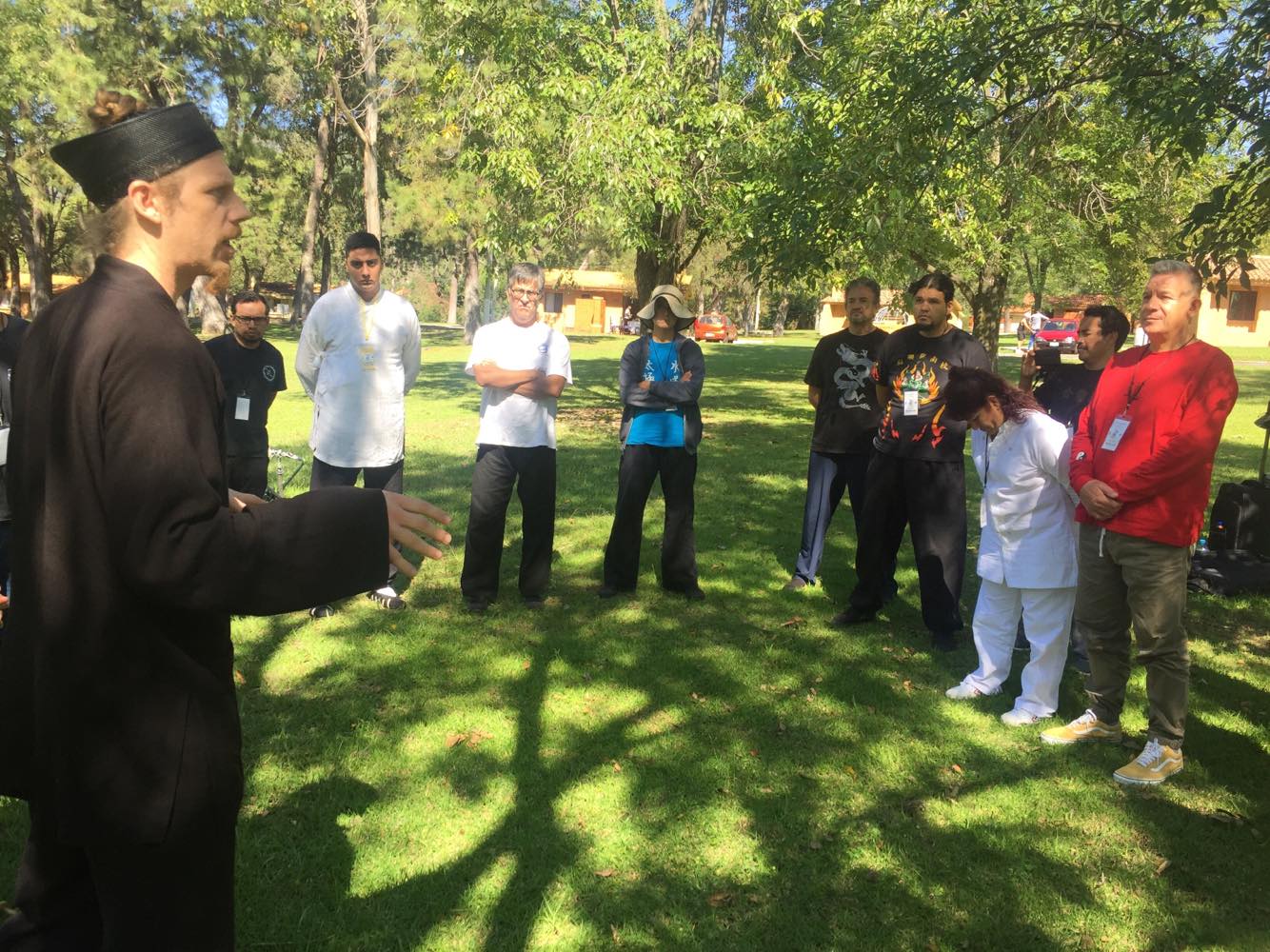 Many participants, Masters and students from different styles came from far aways to join the classes. A Kung Fu Master and leader of a Special Police Force came to meet Master Liu on this special occasion, but he had troubles to reach the Resort, because the Mexican Cartells cut off the roads in the county he came from. Master Liu made a special Talisman for him, to protect him and his team, but he also gave the advice to show mercy to the criminals and to take care of family members of fallen enemies, to bring peace and harmony to the country.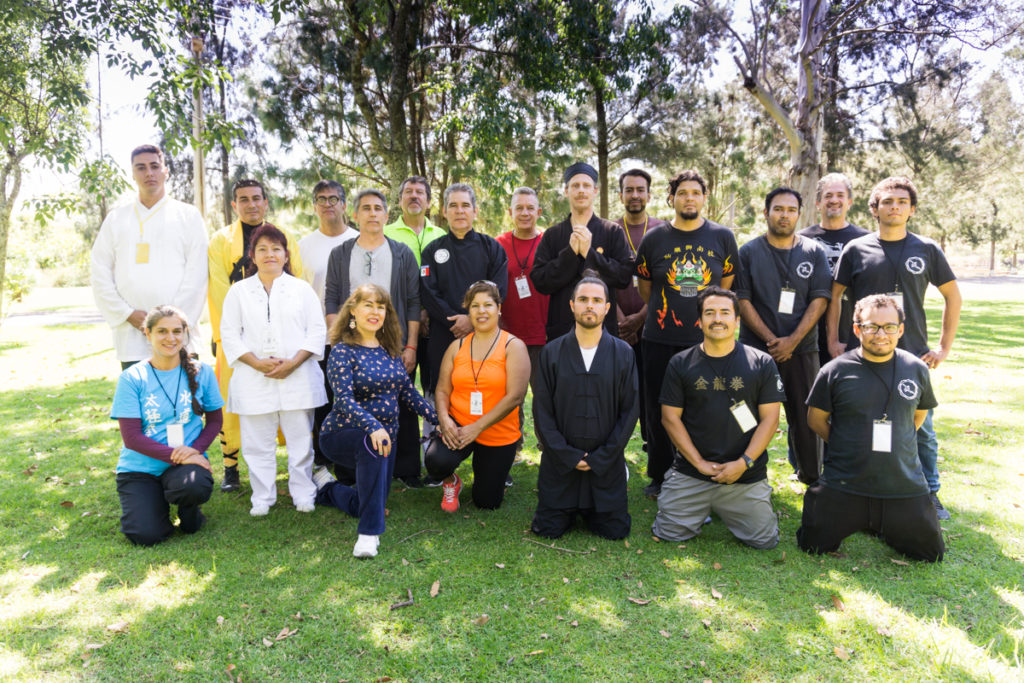 Liu Wenzhuo gave classes in traditional chinese Tea-Culture and introduction in chinese calligraphy. Every one did their best to learn the first strokes and at the end of the class they could write Taiji 太极, and the most accurate characters won a daoist calligraphy.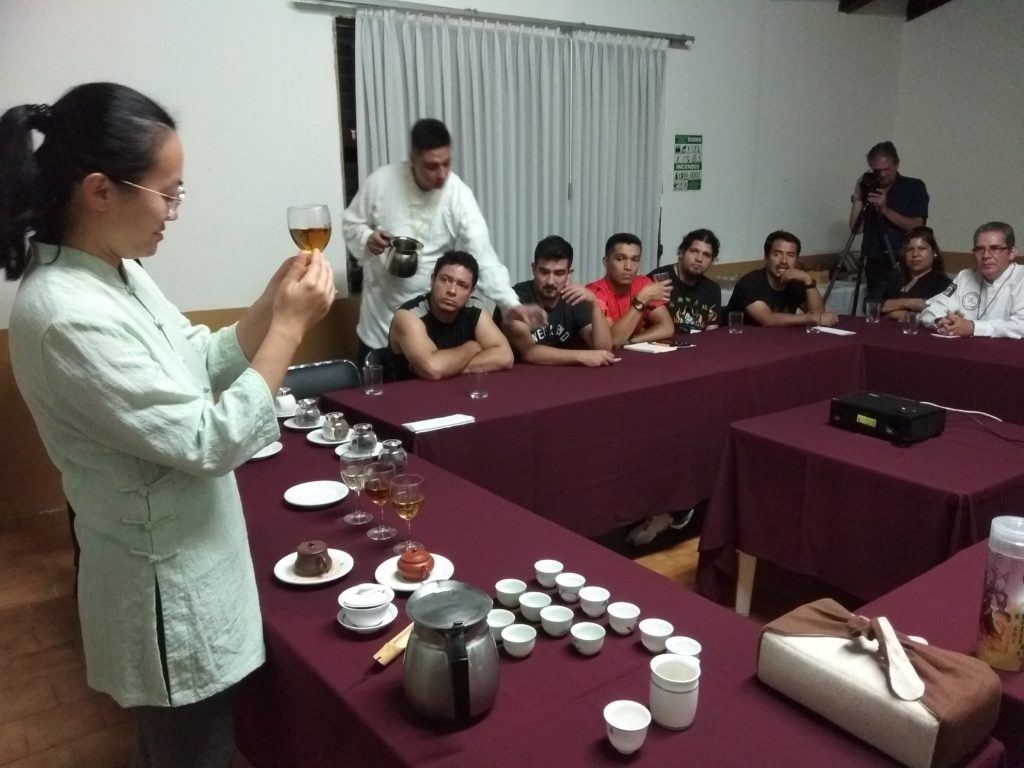 Development in Mexico
Master Liu was invited to come back to Mexico as soon as possible, to teach Wudang Arts and Daoist Practices.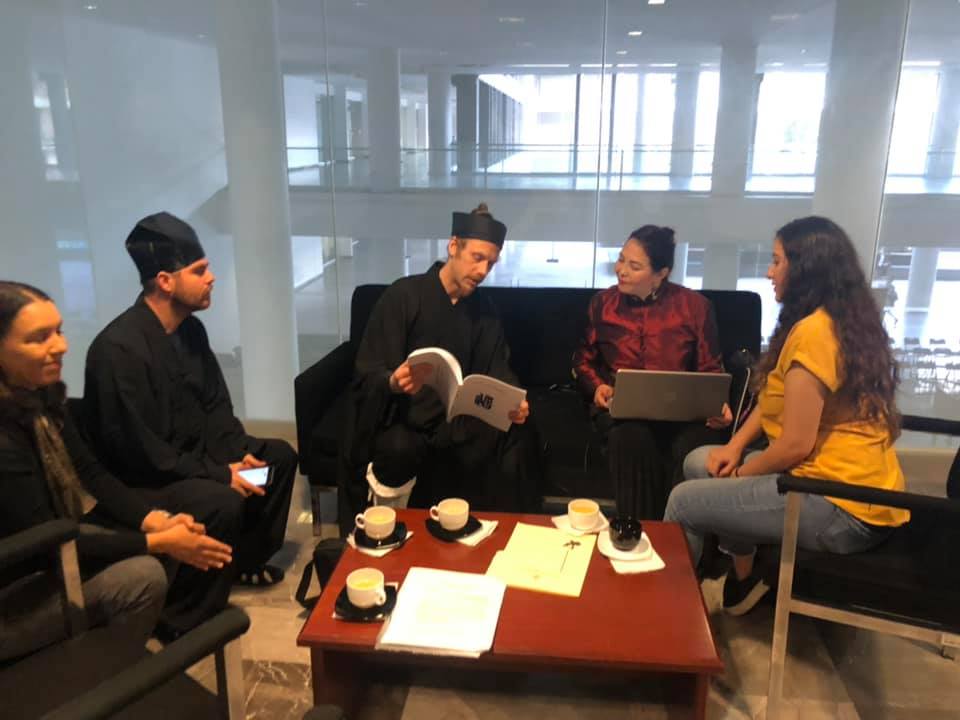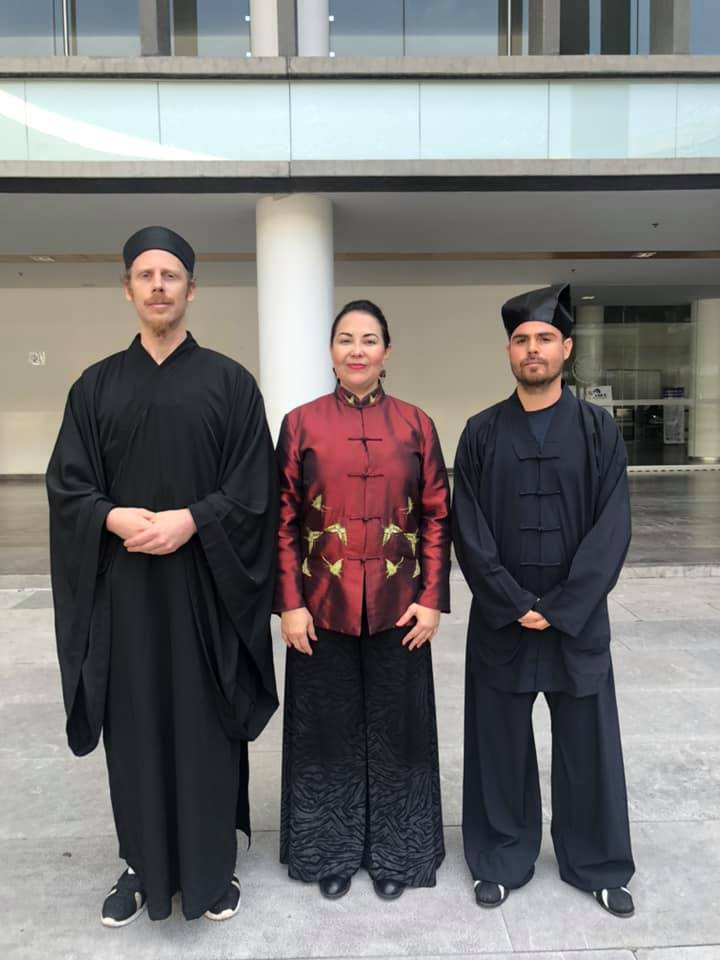 From now on, he will be visiting regulary and teaching in many parts of the American continent. Patrick Liu and his disciple Chu Dao (Antonio Gonzales) will be developing the Daoist Community in GDL and the Daoist Association in Mexico. Their goal is, to teach daoist culture and healthpractices in Mexico and neighbour countries. This also includes translations of Master Liu´s books into Spanish language, to make the traditional scriptures available to all Mexicans.
福生无量天尊 Fu Sheng Wu Liang Tian Zun!